Matters of soul and mind? Ask Lynda!
What mental skills do you need to set out on a journey solo? What's important in group psychology when you're riding with friends? How do you deal with challenges that arise in a relationship when you're on the road? Have any fears about getting on a bike, or returning after a mishap? 
Our mental skills guru Lynda Lahman will answer all these questions and more!
Having the best adventure bike, newest equipment and greatest gear will be useless without the right attitude. But it's not always easy to take that first step, get into the 'travel mindset', or deal with an unexpected dip during the journey. And that's where Lynda Lahman comes in! An adventure rider herself, Lynda has years of experience in counseling – and she's happy to help.
You can send Lynda your questions at womenadvriders@gmail.com, or use the contact form below.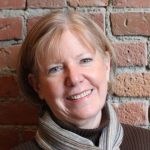 Lynda Lahman has a private practice as a Mental Skills Coach helping athletes, including motorcyclists, break through mental barriers to reach peak performance, get back after injuries, and find pleasure in their sport. She is now the only person to complete the eleven-day Iron Butt Rally as a pillion (twice) and as a solo rider (once). She is the author of four books; her most recent release is 'The Women's Guide to Motorcycling'. Lynda wrote a regular column in the print version of the Iron Butt Magazine.
 [ufbl form_id="4″]