WOW!
Women ADV Riders WoW Magazine
Ladies (and gentlemen!), we've got some exciting news! We have launched the very first digital issue of Women ADV Riders WoW – a magazine dedicated to motorcycling women adventurers across the globe!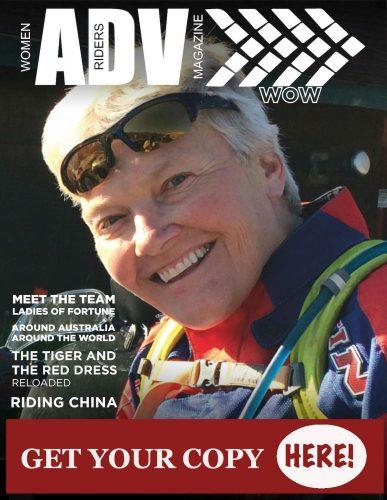 Inside, you will find 143 beautifully designed pages of travel inspiration, interviews with influential women adventure riders, ride reports from all over the planet (South America, Australia, Asia and the Silk Road adventures), and tons of ADV hacks and advice from veteran female world travelers, all packed into one advertising and sponsored content-free issue!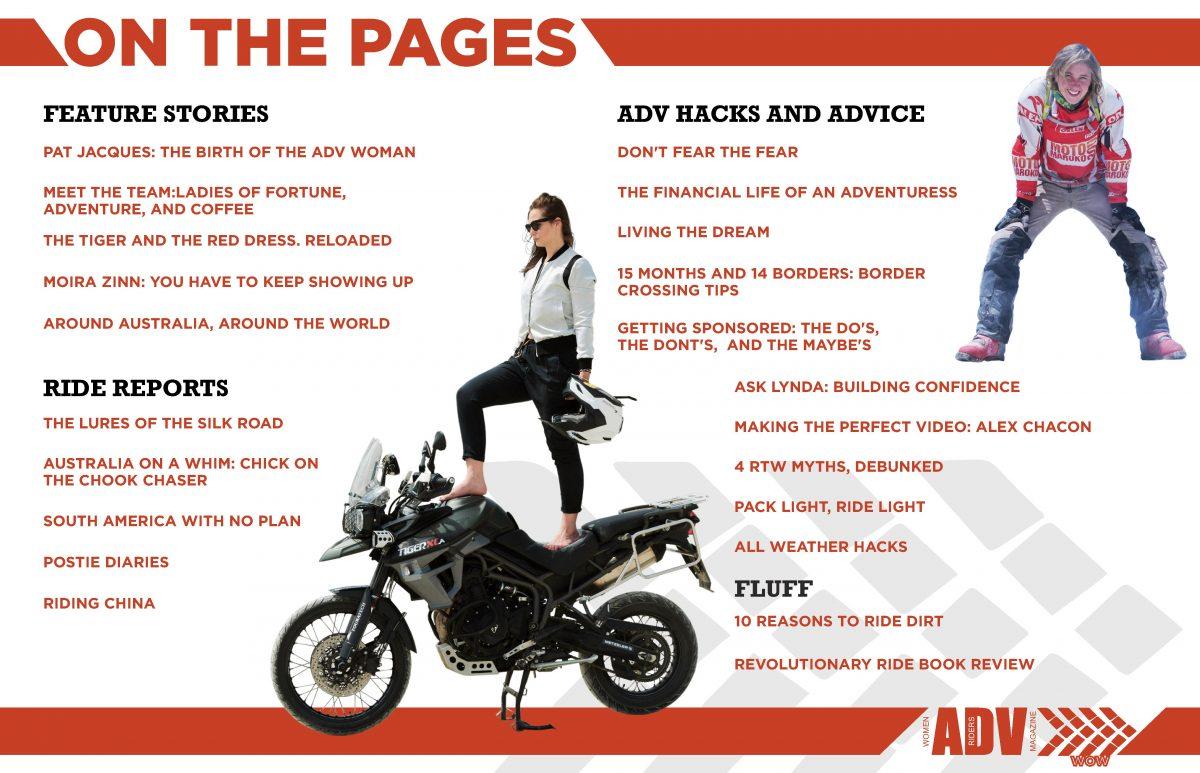 Ready to be WoWed?  

Confused about something?
Here are some answers to the most frequently asked questions:
Why do I have to pay for WoW?
Because Women ADV Riders WoW magazine is completely ad and sponsored content free, we need your help to keep it – and the Women ADV Riders web content – going. Your support means the world to us!
Does this mean that the free web content will now stop?
No! We will never cease to produce great content on WomenAdvRiders.com for free. The monthly WoW issue is not a substitute, but an addition!
How is WoW content different from the free WomenAdvRiders.com content?
Both as individuals and as the Women ADV Riders team, we are constantly trying to outdo ourselves. And we think we finally did – with WoW! WoW contains our very best features, greatest articles, most intriguing interviews and much more. WoW is, simply put, our best effort to date… And we think it's worth a read!
But I don't really have time to read magazines!
Then watch or listen – WoW will include audio interviews and short videos so you can just listen while driving, or watch while having a coffee!